How Do the Demo Sessions Work?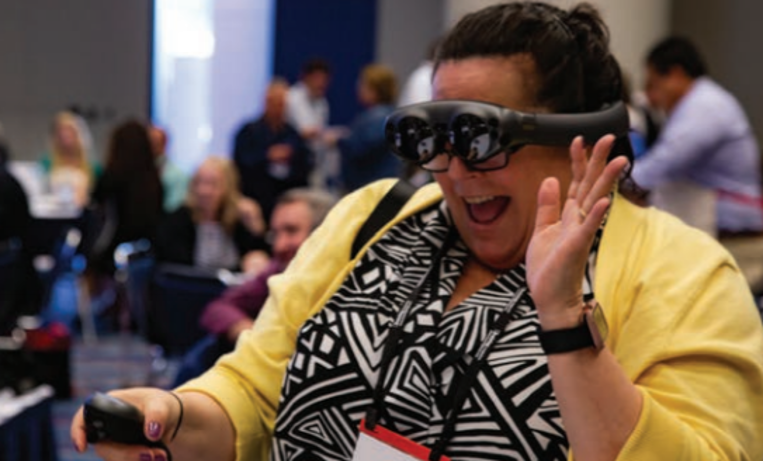 Our participants can't wait to roll up their sleeves and learn new skills and see new solutions to their challenges in real time.
Here's an opportunity for you to demo your best!
Keep reading below for details regarding the demo opportunities at TechLearn 2022.
How do the Demo Sessions work?
Demos will be a breakout option for attendees to choose from during four of the general breakout sessions (300s, 400s, 500s, 600s) – the Training Conferences team will assign your demo day and time (Wed, Sept 21, or Thurs, Sept 22).
During your assigned session, there will be up to four demo "stations" with sponsors demoing during the 60-minute session. Your station will be equipped with a table, monitor/HDMI cable and power. You will need to provide your own laptop to connect to the monitor provided.
A moderator will introduce you and the other demo presenters and help attendees move through the various demos during the 60-minute session.
You will present your demo a total of four (4) times during the 60-minute session for 15 minutes each. Please plan an 8- 10-minute demo with 3-5 additional minutes for Q&A. A client case study or similar overview of how your technology helped a client solve a common training/elearning challenge is what the attendees will be eager to learn from you.
Tech Demo Session Times

(you'll be assigned one (1) date/time):
Wednesday, September 21
1:30 pm – 2:30 pm Breakout Sessions
2:45 pm – 3:45 pm Breakout Sessions
Thursday, September 22
8:30 am – 9:30 am Breakout Sessions
11:00 am – 12:00 pm  Breakout Sessions